BRIEF INTRODUCTION ABOUT AL NOOR SHIPPING & LOGISTICS WLL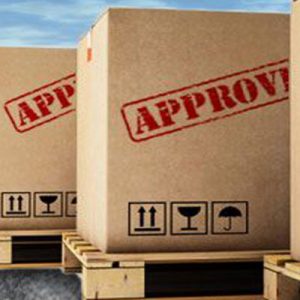 "AL NOOR SHIPPING & LOGISTICS" is a leading Shipping & Logistics service provider. Offering integrated and turnkey services in Shipping and Logistics, Supply Chain Management and International Trade.
By the Grace of ALLAH mighty and his blessing and hardworking of our dedicated staffs "AL NOOR SHIPPING & LOGISTICS WLL"  has earned the status of a Multi Modal Transport Operator and a certified company by FIATA ,BAHRAIN MTT SHIPPING AGENT LICENSE, and Bahrain Chamber of Commerce and Industry membership as well. We achieve the recognition of efficient and cost-effective organization offering total Shipping, logistics and Freight Forwarding solutions under one roof with global reach with peace of mind.
AL Noor is a professionally managed company, having ability and commitment of executing the job with perfection in mean time and taking up challenges across the globally for the Shipping & Trading needs of our valued clients.
At "AL NOOR SHIPPING & LOGISTICS WLL" we will offer not only service to our clients, but a commitment. We ensure excellence in all our operations by combining skill, knowledge and competence right from the planning stage to final execution. The efforts of our dedicated team of professionals have seen the company growing in all spheres of its business activities.
The "AL NOOR SHIPPING & LOGISTICS WLL" customer focus has led it to a platform where complete and integrated solutions are provided timely and cost efficiently, without compromising on the priorities of clients.
We at "AL NOOR SHIPPING & LOGISTICS" continuously redefine our strategies and approaches, to provide innovative solutions in the changing market scenarios and with focus to provide seamless and visible solutions to our customers.
FIVE CONTAINER LINES REPRESENTATION
Al Noor Shipping & Logistics are representing 5 Top class lines, which have Services all over the World .
Oceanic Star Container Line (OSL Line)
MAAS Container Line (MAAS Line)
RSL Container Line (RSL Line)
WC Container Line(WC Container Line)
MLI Container Lines (Metro Logistics International Pvt. Ltd.)